Manchester City showed the first glimpse of their intention to dominate the Premier League when they signed striker Emmanuel Adebayor from Arsenal on July 18. 2009. The 12th anniversary of the move from Manchester City to Arsenal was recently celebrated.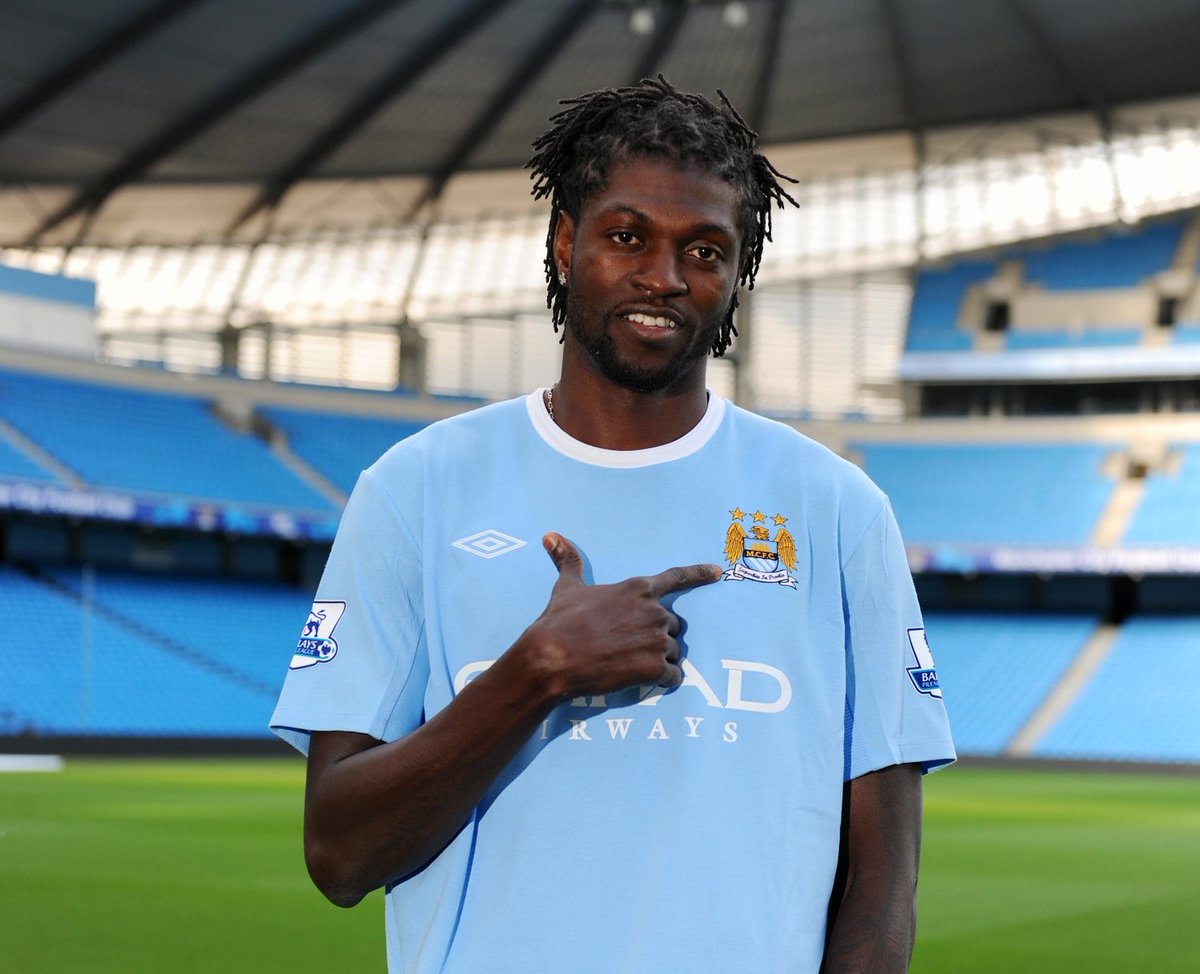 At the time Emmanuel Adebayor moved to Manchester City, the club was still struggling to show that it can compete with the likes of Manchester United, Liverpool and Arsenal. Manchester City were able to poach the best striker at Arsenal at the time and that sent a message of intent across Englis.h football.
Adebayortook time to settle into English football before he became a thorn in the flesh of defenders when he got to grips with the challenges associated with the Premier League. The Togolese football legend signed for the Gunners from French team AS Monaco in a £7m deal in January 2006. He went on to score 62 goals in 142 matches for the Gunners including 30 goals in his final season at the Emirates Stadium.
Emmanuel Adebayor was clearly at the peak of his powers when he signed for Manchester City. The Citizens had Brazilian player Robinho and Argentine international Carlos Tevez but the signing of Adebayor played a major role as it set the club on the way to realise its target of dominating the Premier League.Robinho was unwanted when Manchester City signed him from Real Madrid, while Tevez didn't like the treatment meted out to him at Manchester United and that made the decision to join city rivals Manchester City easier for him.
Chelsea and AC Milan were all interested in Emmanuel Adebayor before the Citizens paid £25m for him. His relationship with the Arsenal fans had already deteriorated before his transfer to the Etihad Stadium.
Several years on from the Adebayor deal, Manchester City are completely established as Premier League favourites ahead of every season. They have three league titles in four seasons.