Togolese football legend Emmanuel Adebayor showed his emotional side for all and sundry after he celebrated his all-grown daughter as she turned 13 last weekend. Emmanuel Adebayor took to his official Instagram page to celebrate his daughter, Kendra.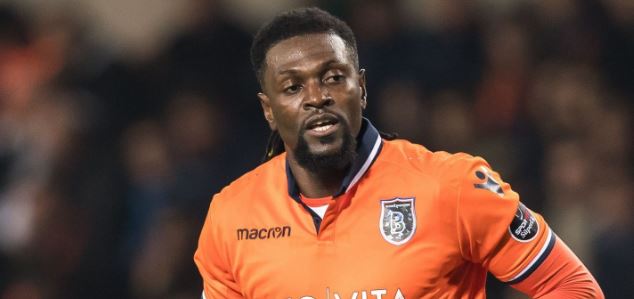 Emmanuel Adebayor was not the only one who celebrated Kendra on his Instagram page as a lot of his fans and well wishers also sent their best wishes to his daughter. In a special post made to Kendra on Instagram, Emmanuel Adebayor described her as a charming and positive daughter and that he's so proud of her. The former Real Madrid and Olimpia striker said that no one can take her place in his life and that no one compares to her.
Togolese footballer Emmanuel Adebayor has been one of the most prominent African stars of the last decade though he can also be very controversial. He played for several big clubs on the European football stage including Premier League giants Arsenal whom he joined from French top flight club AS Monaco at the start of 2006.
He played for Arsenal in the Premier League and under legendary manager Arsene Wenger for over three years before sealing a controversial move to big spenders Manchester City in the summer of 2009. Manchester City paid around £25m for Adebayor to the frustrations of Arsenal fans who wanted him to stay at the Emirates Stadium.
Adebayor made a bright start to his Manchester City career netting in each of his first four games including the home encounter with Arsenal. His famously ran the whole length of the pitch after scoring for the Citizens in a 4-2 win over Arsenal at the Etihad Stadium. From the same game, he was fined and banned for his stamp on former strike partner Robin Van Persie. The ban handed out to him would eventually affect his momentum at Manchester City.