Togolese football legend Emmanuel Adebayor enjoyed a successful career in the Premier League with clubs like Arsenal, Manchester City, Crystal Palace and Tottenham Hotspur. The 36-year-old attacker made the biggest move of his career when Manchester City paid £25m to secure his signature from Arsenal in the summer of 2009. Emmanuel Adebayor left Arsenal for Manchester City in a controversial manner. According to celebritynetworth, Emmanuel Adebayor has a net worth of $45m.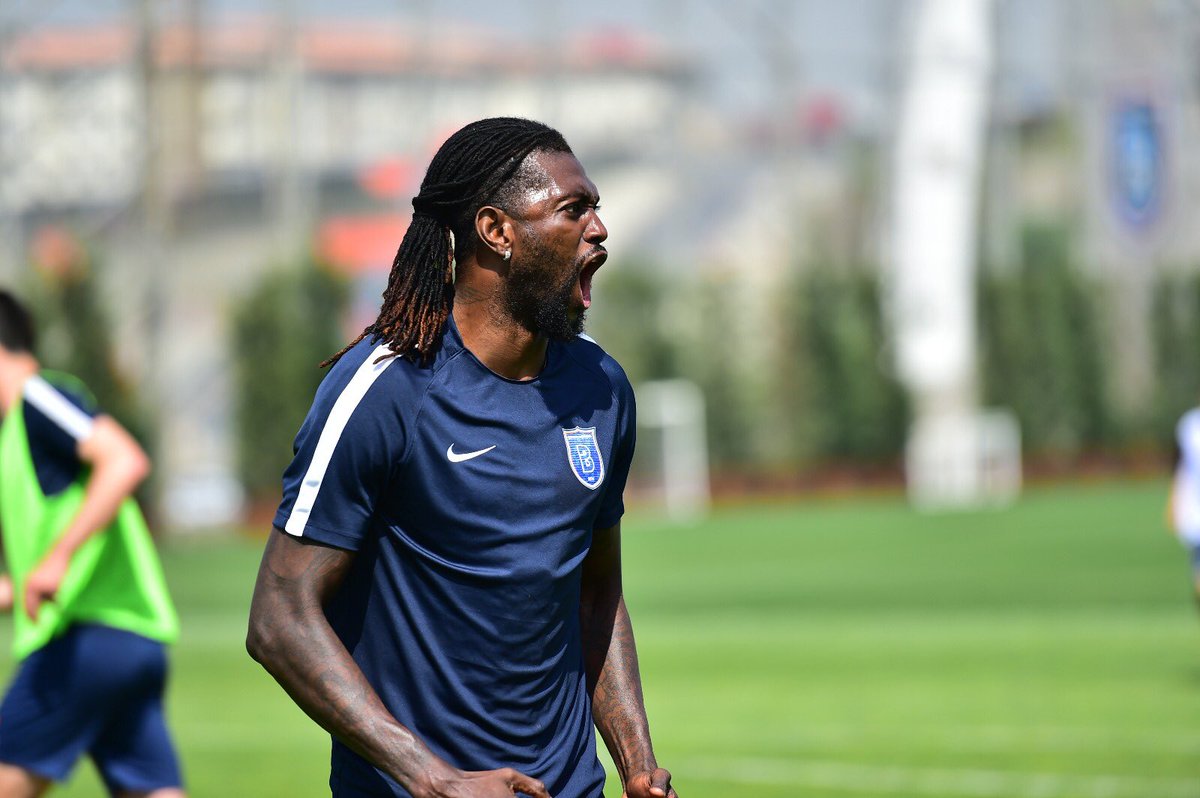 Emmanuel Adebayor opted to play international football for Togo when he was snubbed by Nigeria. The player was born to Nigerian parents from Yoruba ethnicity around 36 years ago in Lome, the Togolese capital. His father is from Igbaye Village in OdoOtin Local Government Area of Osun State, while his mother hails from Ekusa, a neighbouring town. Emmanuel Adebayor has five siblings, three brothers and two sisters. The ex-AS Monaco, Real Madrid and Tottenham Hotspur striker shares a close relationship with one of his two sisters, Iyabo.
Togolese football icon Emmanuel Adebayor
lost his father in 2005 while he was playing for AS Monaco in the French Ligue 1. The death of his father Shedrack Adebayor left his mother Hajia Adebayor as the only parent. Emmanuel Adebayor has been a controversial figure throughout his football career. In one of his numerous controversial moves, Emmanuel Adebayor renounced Christianity to accept the Islamic religion at a ceremony held in Togo.
The move to dump Christianity for Islam was surprising for a lot of the African football fans as the rationale behind his decision could not be explained till date and the player has not spoken about the reason behind the change of faith. Togolese national team legend Emmanuel Adebayor had previously talked about how he struggled to walk until he was miraculously healed in the church at the age of four.