NicklasBendtner has named Emmanuel Adebayor his least liked Arsenal player during his time at the club. According to the Danish international, he didn't get on well with Emmanuel Adebayor when they both shared the same dressing room at Arsenal.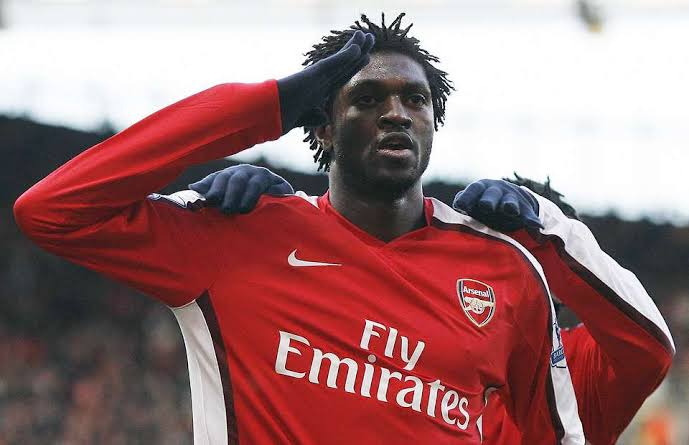 Bendtner talked about Emmanuel Adebayor as the least liked Arsenal player for him while he was in North London in an exclusive interview with TalkSports. Bendtner said he never liked Adebayor and that the feeling is mutual on the part of the Togolese football icon. Apart from his situation with Adebayor, the Danish striker said he got on well with most of his Arsenal teammates.
Adebayor and Bendtner were Arsenal teammates for a period of three years between 2006 and 2009. Bendtner said it was all bad vibes from the first time they saw each other. The two players would have been teammates for a longer period if Emmanuel Adebayor didn't leave the club to join Manchester City in a controversial move in 2009.
Bendtner narrated the bust-up he had with Adebayor during and after the 5-1 thrashing at the hands of North London rivals Tottenham Hotspur in the League Cup in 2008. He said they had some alterations in the dressing room and the big one at Spurs. Bendtner said their bust-up at Spurs started on the pitch thanks to the frustration with the way the players disappointed the Arsenal fans.The altercation continued after the Spurs game and the two players were subsequently fined.
Both Adebayor and Bendtner were called to the office of the manager (Arsene Wenger) the next day and that the then Gunners boss explained to the players that they need to know how to deal with each other on a personal and professional level.
Adebayor and Bendtner spent one more year together after that Spurs incident before the former left to join Manchester City.