Togolese football legendEmmanuel Adebayorgot his fans talking towards the end of last month after he posted a photo of himself sleeping in front of his garage.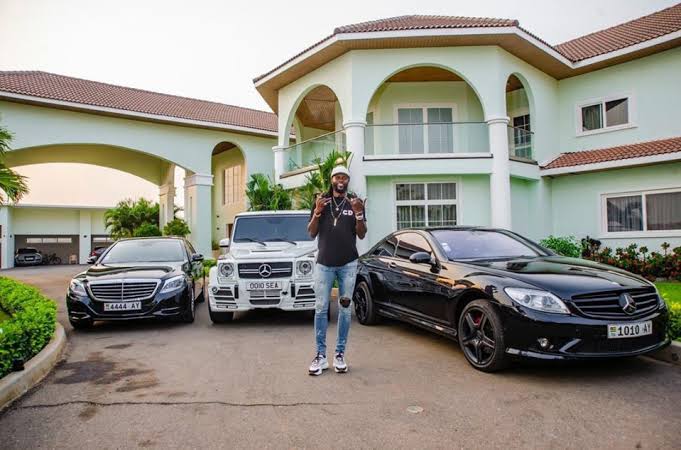 Emmanuel Adebayor posted a photo of him having a nap in front of his garage filled with some of the most expensive cars in the world. The photo led to further validation from his fans that the former Premier League player is living like a true millionaire.
Adebayoris in the twilight of his football career at the age of 37 after almost two decades of playing at the top. His last club was Olimpia in the South American nation of Paraguay. He played four times in all competitions for the South American club between February and March 2020.
Emmanuel Adebayor returned to his native Togo to quarantine with his family during the Covid-19 Pandemic. He didn't return to the club afterwards.
His Olimpia debut came during the 2020 Copa Libertadores clash with Delfin of Ecuador. Emmanuel Adebayor came on for the final ten minutes of the game which ended in a 1-1 draw. He came on for club skipper Roque Santa Cruz who's also a former Premier League player like Adebayor. Santa Cruz played for Manchester City and Blackburn Rovers in the English top flight.
He made his first start for Olimpia in a 1-1 home draw with River Plate Asuncion in the league. Adebayor was on for the entire duration of the game.
His last appearance for Olimpia came in the Copa Libertadores and it ended with him getting sent off with 17 minutes left on the clock. Adebayor was sent off for a flying kick on Enzo Coacci of Argentine club Defensa y Justicia. Despite his red card, Olimpia recorded a 2-1 victory at the end of the game.