Emmanuel Adebayor has won a ruling by world football's governing body, FIFA, over his unlawful dismissal by Paraguayan side Olimpia two years ago. The Togolese football icon signed for Olimpia at the start of 2020 just before the world was hit by Covid-19. Football shut down for months as a result of the pandemic before professional players started to returned to the pitch. Emmanuel Adebayor was sacked by Olimpia when football resumed after an unwanted break as a result of Covid-19. His unlawful dismissal happened in June 2020.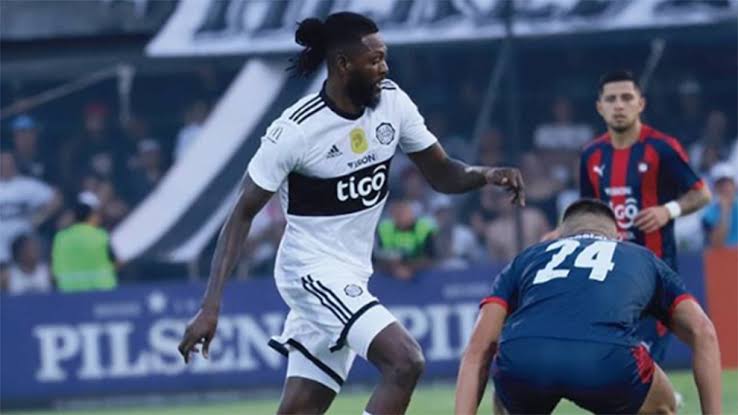 Adebayor, 38, played four times in the colours of Olimpia before he was sacked. The sacking has now been deemed unfair by FIFA following the ruling on the situation involving Olimpia and Adebayor by a tribunal last month. Olimpia have been ordered to pay Emmanuel Adebayor €510,000 (£420,000) in damages plus an additional interest of 12% backdated to 2020.
While speaking on the ruling, new Olimpia president Miguel Cardona said there's nothing they can do about the contracts previously signed before the advent of the current board members at the club. He added that what will change is the policy on salaries and that imposing a pay cap is a must. Emmanuel Adebayor demanded for payment from Olimpia on the back of his sacking thus leading to a tribunal. He was on a salary of $200,000 on a monthly basis during his time at the club.
Emmanuel Adebayor played for the Turkish duo of Kayserispor and Istanbul Basaksehir before signing for Olimpia. He scored 28 times in 70 games for Istanbul Basaksehir before a return of two goals in eight Kayserispor games. Adebayor made his name in the Premier League while playing for club such as Arsenal, Manchester City and Tottenham Hotspur. He also played for South London team Crystal Palace in the English top flight.