Emmanuel Adebayor was unable to hide his excitement after former club Manchester City won the Premier League title by beating Aston Villa at home on a dramatic final day of the season. Emmanuel Adebayor took to his Instagram story to celebrate Manchester City as he sent a congratulatory message to them.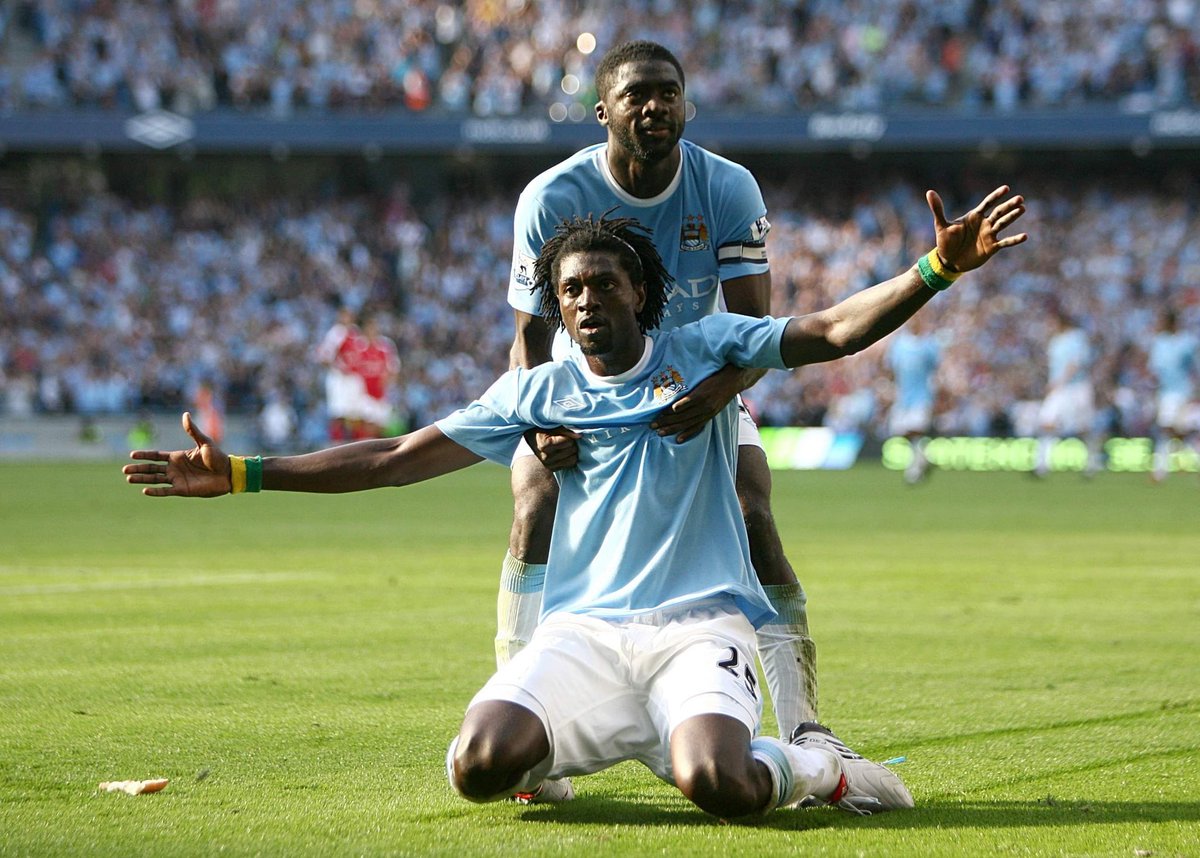 Manchester City had Emmanuel Adebayor and other City fans worried for a major part of the Aston Villa game, but they managed to do the job required in the end thanks to the impact of German international IlkayGundogan off the substitutes' bench.
Ahead of the Villa game, Liverpool fans were hoping that club legend Steven Gerrard could do them a huge favour by preventing Manchester City from winning the game. Failure to win the Villa game will give Liverpool the Premier League title if they can see off Wolverhampton Wanderers at home. Liverpool legend Gerrard almost pulled it off with his Villa team before the quality players possessed by City dragged them over the line.
Manchester City fans around the world including the aforementioned Adebayor were worried when Polish international right-back Matty Cash gave Villa the lead in the first half and the visitors were able to preserve the lead until the break.
Just like Gerrard, Brazilian international Philippe Coutinho previously played for Liverpool and he did his best to help his former team when he scored the second Villa goal around the halfway stage of the second half. At that stage, the Manchester City players were running out of ideas. However, they were given a lifeline when two substitutes namely Raheem Sterling and IlkayGundogan combined to pull one goal back through the latter. Spanish international Rodri then added the equaliser almost immediately off the assist from another substitute OleksandarZinchenko before Gundogan turned the game on its head with the third City goal in the space of around five minutes to win the game and the league title.
On his Instagram story, Emmanuel Adebayor described it as a crazy game.