Togo international Emmanuel Adebayor believes his country are back on track ahead of their 2019 African Cup of Nations qualifiers. Adebayor, who is currently with Turkish outfit Istanbul Basaksehir, has said that it was an honour to lead the West African country during the recent set of international friendlies.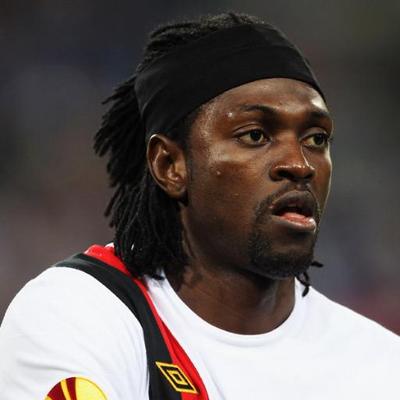 The Sparrow Hawks settled for a 2-2 draw against the Ivory Coast in their first friendly before playing out a 0-0 stalemate against Madagascar at the Stade Municipal in France. Despite not winning either of those games, Adebayor has expressed his satisfaction over the results ahead of Togo's AFCON qualifiers later in the year.
He wrote on Instagram:"It was a great honour to represent my country during these two friendly games. I am glad the preparation is going well. We have a very young group that is willing to learn and fight for our nation. Huge thanks to my fellow Togolese people in France that came out to watch and show support, also to those that were watching from Togo and around the world.Together we will do everything possible to get a spot at the AFCON 2019 in Cameroon. Let's do this."
Togo succumbed to a 1-0 loss to Algeria in their opening qualifier, but Claude Leroy's men will look to bounce back when they face-off against Benin on September 6. Not much has gone right for Togo since 2006, where they managed to qualify for the World Cup for their first time in their history. The nation have since been competing regularly in each and every qualifying tournament, but they have struggled to deliver similar results on the playing field.
Meanwhile, Adebayor has transformed his career since his switch to Turkey, and he is currently vying for the Super Lig title with Basaksehir. The Istanbul outfit are currently just one point behind rivals Galatasaray in the standings, and the race for the Turkish crown is likely to go down to the wire.